BOOK-

UP

v. 2.0

Towns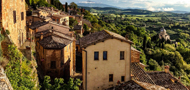 Santa Luce, a village in the Tuscan countryside of Pisa
In the beginning, in the XIII century, Santa Luce (Cadolingi castle) was under the jurisdicition of the bishop's of Pisa, who held it under their control for a long time.

In 1406, during the ascension of Pisa, this was one of the first castles to make an act of submission to the city of Florence.

The habitat of Santa Luce still maintains its medieval aspect with a circular structure in which the houses are distributed onto different levels under the parrocchial church of Santa Lucia.

In the surrounding area, the antique Pieve of Santa Luce (also called the Pieve of Sant'Angelo or Santa Luce of the Hills) is found, which dates back to the end of the XVIII century.

The Pieve, origanlly from the VIII century, was built onto and expanded in the XII century.

Today, there is a latin cross and single nave with apse that is the only original part of the primitive structure.

On the outside, along the small alley way access to the church, there is the old octagonal baptismal fountain and some prominent parts of the old church.

In Pomaia, the Santo Stefano Pieve was restored in 1781.
Agriturismo Fossederi
Via del Lago, 2
56040 - Santa Luce (PI) , Italy

GPS COORDINATES
Latitude: 43.47471883705479
Longitude: 10.535781383514404

CONTACTS:
Mob.: +39.338.1943093
Fax: +39.050.685629
E-mail:

info@agriturismofossederi.com



COMPANY:
Agriturismo Fossederi
di Consigli Paola
Via Aione, 34
56040 - Santa Luce (PI), Italy
VAT 01297200501
REA 123941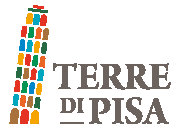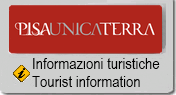 ---
Web by


Italia Promozione Project


Booking engine by BOOK-

UP

v. 2.0