BOOK-

UP

v. 2.0

Nature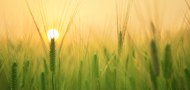 Parco Regional San Rossore – Pisa ( Regional Park of San Rossore)
The Park is located in the flat area of the northern central coastal area of Tuscany, between the provinces of Pisa and Lucca.

Istituito con Legge Regionale 61/79 (institute with regional law 61/79) for the guardianship of the natural characteristics, environmental and historic Pisano and Lucchese coastal areas, for the social use of the same, the promotion, the scientific research and naturalistic didactic, over an area of about 23 km of the coast including the cities of Livorno and Viareggio.

There are five boroughs which come inside the Park area: Pisa, San Giuliano Terme, Vecchiano, Massarosa and Viareggio.

Particularly interesting is the presence of various environments, adjacent and penetrating one and another; so that in a relatively limited area we can find different forms of animal and vegetable life.

The San Rossore holding which has a surface area of 4,800 hectares constitutes the heart of the Regional Park.
The holding is partially open to the public every Sunday and bank holidays, but it's possible to visit the internal area, which is of particular environmental interest, using the guided visit service organised by the Parco Regional Migliarino San Rossore Massaciuccoli Association.

The Park Association has also recently inaugurated and open the "Sterpaia". An architectural building of great importance, next to the racecourse, and is managed by the Park Association and from the structure in the visitors centre – forestry, environmental teaching workshop, exhibition room, a small room which contains specific diaphanie (sounds) with popular material on the Park and typical agricultural biological products of the Park itself.
Agriturismo Fossederi
Via del Lago, 2
56040 - Santa Luce (PI) , Italy

GPS COORDINATES
Latitude: 43.47471883705479
Longitude: 10.535781383514404

CONTACTS:
Mob.: +39.338.1943093
Fax: +39.050.685629
E-mail:

info@agriturismofossederi.com



COMPANY:
Agriturismo Fossederi
di Consigli Paola
Via Aione, 34
56040 - Santa Luce (PI), Italy
VAT 01297200501
REA 123941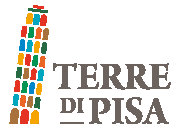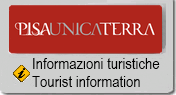 ---
Web by


Italia Promozione Project


Booking engine by BOOK-

UP

v. 2.0