BOOK-

UP

v. 2.0

Sport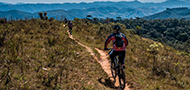 Trekking and trips on foot
The green Pisan hills, the natural routes, the wood, the road which leads to Lago di Santa Luce. These are all the elements which will make you fall in love, whether passionate for trekking or trips in contact with nature.

The Fossederi Farm Holiday presents itself as an ideal base for those who want to relaxing holiday and good Tuscany food. Those who want to unite the pleasure of walking in the green countryside, discovering routes sculptured by natures passage of time, the extraordinary panorama and the protected animal species, all present in the wood which surrounds the farm holiday situated in the middle of this natural area of repopulation.

There are also the "Do it yourself" trips, the Riserve Naturale provincial Lago di Santa Luce, over course of the year, especially in Spring and Summer, promotes different initiative and trips dedicated to those who love trekking and nature.
Agriturismo Fossederi
Via del Lago, 2
56040 - Santa Luce (PI) , Italy

GPS COORDINATES
Latitude: 43.47471883705479
Longitude: 10.535781383514404

CONTACTS:
Mob.: +39.338.1943093
Fax: +39.050.685629
E-mail:

info@agriturismofossederi.com



COMPANY:
Agriturismo Fossederi
di Consigli Paola
Via Aione, 34
56040 - Santa Luce (PI), Italy
VAT 01297200501
REA 123941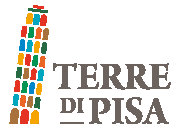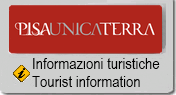 ---
Web by


Italia Promozione Project


Booking engine by BOOK-

UP

v. 2.0